Long-Term Health Care Law Attorneys in Illinois
Civil Defense Firm Assists Nursing Homes in Liability Claims, Risk Management, Compliance & Regulatory Issues
Nursing homes and other long-term care facilities perform needed services for elderly and infirm people, and when claims of abuse or neglect are made, they can seriously impact the ability of these facilities to continue providing needed services to a vulnerable population. The experienced attorneys at Airdo Werwas, LLC, are passionate about defending operators and employees of long-term healthcare facilities against allegations of negligence and abuse.
If your facility is facing a neglect, abuse, Illinois Nursing Home Care Act, medical malpractice, or wrongful death liability claim from nursing home residents or their families, you can rely on our lawyers to provide you with strategic legal advice. We also counsel facilities in minimizing risk in their operations and maintaining compliance in regulatory matters, including responding to state surveyors and IDPH citations. Our Illinois-based law firm accepts cases nationwide, and our team has nearly 160 years of combined experience.
Skilled Litigators Build Strong Defenses Against Injury Claims
To prove nursing home neglect, abuse, or malpractice cases, plaintiffs must show that nursing home staff violated their duty of care in some way.
Some possible defenses against injury and wrongful death liability claims include the following:
The resident's injury or condition occurred due to the natural progression of age

The injury or condition was unpreventable, despite the use of appropriate interventions

Nursing home and facility staff were in compliance with the Illinois Nursing Home Care Act or other state statute and federal laws in providing care for the resident
Established claims of nursing home violations can lead to citations, fines, licensing restrictions, and other penalties for care facility operators. When you are working hard to ensure resident safety and well-being and are subjected to complaints, our long-term healthcare attorneys will put their considerable resources to work in standing up for your interests.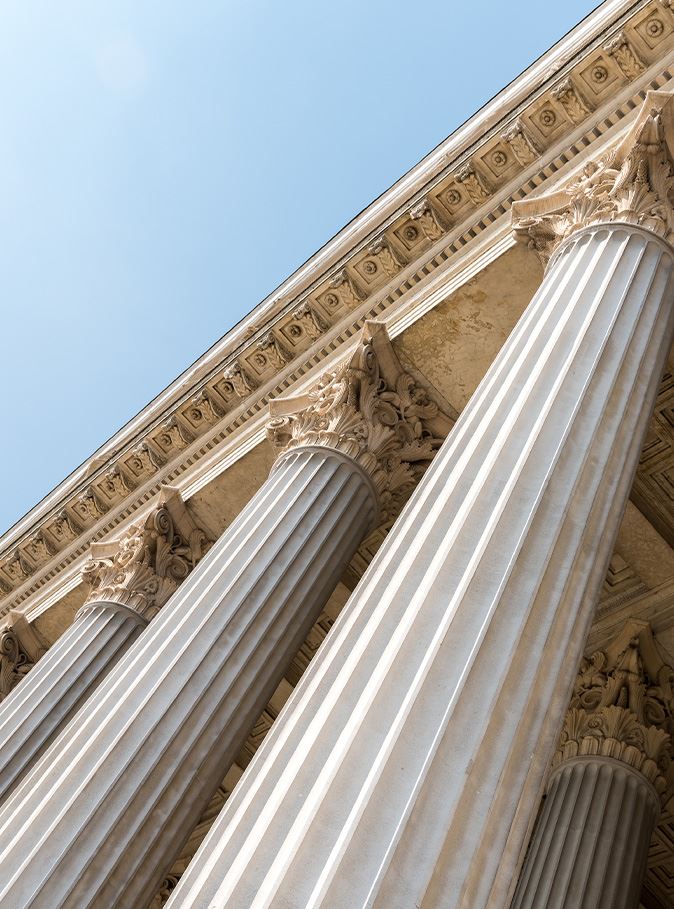 "I very much appreciate the knowledge and support I have received."
Knowledgeable Legal Advisors Counsel Clients in Risk Management & Regulatory Matters
In addition to litigating client cases, we seek to help long-term care facilities and health care providers reduce risk and minimize liability by providing well-informed legal counsel regarding long-term care operations. We can review your internal documents, such as operational policies and procedures, strategic plans, and employee handbooks to advise you about any needed revisions that can help protect your facility and staff from claims. We also strive to help providers remain in compliance with state and federal regulations that govern the delivery of services to residents. Our attorneys are adept at drafting and reviewing contracts, and we know how to create favorable vendor and staffing agreements, medical director contracts, and other documents that can hold up to legal scrutiny. No matter what legal problem, question, or concern you may have as a health care provider or operator of a nursing home or other long-term care residence, our attorneys will strive to efficiently and effectively address your legal concerns.
Contact a Strategic Health Care Law Firm for Help with Your Case
At Airdo Werwas, LLC, we represent health care providers, nursing homes and other long-term care facilities in liability claims and counsel them in risk reduction and regulatory matters.
To schedule a consultation, call our firm at (312) 506-4450 or contact us online.
Helping Clients Since 2008 Your Trusted Legal Advocates

See How We Can Help Get in Touch Today

Seasoned Litigators with nearly 160 Years of Combined Experience

Fierce Advocates in the Boardroom and the Courthouse

Committed to Our Clients & Their Interests

Exemplary Legal Advocacy in a Wide Range of Civil Matters
Fill Out the Form Below to Get Started