Nonprofit Law Attorneys
Airdo Werwas, LLC represents nonprofit corporations in their governance, operations, and management, and with disputed matters that lead to the litigation process. The attorneys bring years of experience and deep knowledge of the multifaceted legal issues involving tax-exempt institutions, organizations, and associations. We provide counsel and advice on the unique legal issues affecting educational institutions; public charities; religious institutes and societies of apostolic life; public juridic persons; trade and professional associations; churches; arts and cultural organizations; social clubs; and various governmental agencies, districts, and officials. Airdo Werwas, LLC, assists in preparing documents to organize nonprofit corporations and unincorporated entities for state and local law purposes. We assist with board structure, drafting bylaws and policies, and overall systems of governance. The firm also guides board members in understanding and carrying out their fiduciary duties of care, loyalty, and obedience and understanding how to avoid the pitfalls that are present in board service. Our team of multidisciplinary lawyers provide legal advice on the application of federal and state tax law and state corporate law to the operations and transactions of tax-exempt organizations, including guidance related to the strict limitations involving lobbying and actively participating in political campaign activities.
We advocate for our nonprofit clients before governmental agencies, courts, and arbitrators. Airdo Werwas, LLC, represents the distinctive aspects of the work and mission of nonprofits in its attempt to resolve disputes through conventional negotiations or a complex mediation process. We do our best to find innovative solutions for all our clients to ensure they can accomplish their tax-exempt purposes.
Unique Experience Serving Religious Organizations
Religious, nonprofit, educational, and social services organizations face legal challenges that may be unfamiliar to other businesses and undermine these groups' vital missions. We know that these clients must remain dedicated to their charism, and our goal is to focus on their legal needs so that they can remain faithful to their foundation. Our attorneys are dedicated to providing the unique legal services that religious institutes and societies require. The decades of experience and specialized knowledge of members of this practice group have allowed us to be a valuable resource for many organizations, including church-affiliated organizations, apostolates, and religiously-sponsored ministries.
Airdo Werwas offers religious institutes comprehensive corporate services, in addition to our other legal services, in a single firm. Our work with religious clients includes advising on complex sponsorship and governance issues and assisting in the formation of nonprofit corporations and other legal structures. We counsel clients through mergers, acquisitions, affiliations, and joint ventures. Our lawyers are especially adept at the interplay between canon and civil law and the legal issues that arise with the exchange of entities from one public juridic person to another. Our team regularly works with religious institutions on the civil legal requirements involving when they alienate real property. We are familiar with issues emanating from these transactions, including those between exempt and non-exempt organizations.
In conjunction with our firm's real estate experts, we provide our religious and nonprofit clients with a wide range of services relating to real estate sales, drafting and negotiating leases, and construction matters, and various forms of finance issues, including tax-exempt financing. We also provide consultation on real estate tax matters.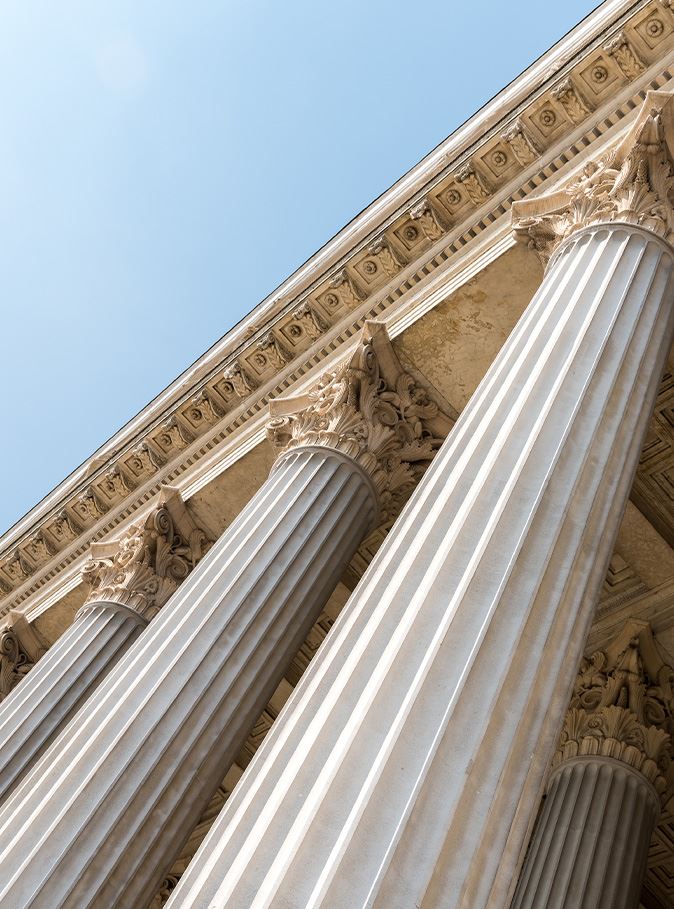 "We prayed to find attorneys that knew the intricacies of civil and canon law, the ethical foundations of our monastic way of life...Airdo Werwas was just that firm!"
Specialized Expertise Counseling Child and Youth Serving Organization in Risk Management and Litigation
A special focus of this group is the management of risks and claims, especially those matters of concern to child and youth serving organizations. As these organizations know all-too-well, organizations that do not place the safety of children at the forefront of their operations will face dire consequences. We advise clients about policies and practices to reduce and avoid these specific risks, in addition to other common risk management. We are routinely called upon to review, revise, and draft child protection policies, procedures, and protocols, and related employee handbooks. We participate in Review Board meetings as legal counsel and offer guidance to organizations that must respond to allegations of misconduct, both in the present day and from decades ago. Given our experience in this area, our lawyers have honed their skills and are able to offer our clients proven methods and strategies for addressing claims and avoiding litigation, including alternatives to litigation such as mediation. Airdo Werwas also assists clients in navigating the crisis management response, including drafting media statements, addressing constituents, and responding to civil and criminal authorities.
Where litigation cannot be avoided in these cases, the attorneys in our group represent clients in litigation at the trial and appellate levels in both state and federal courts. Our lawyers successfully defend clients on statute of limitations grounds, in addition to other legal defenses. Working with our Insurance Practice Group, we also aggressively advocate for our clients in the pursuit of all applicable insurance, including decades old policies, lost policies, legacy carriers, policies in run-off, and similar situations. We are well-versed in the tools used by insurance archeologists to research and pursue this historic coverage information. Additionally, for claims arising from recent matters, we are no less zealous in ensuring that our clients receive the coverage to which they are entitled and that will allow them to continue pursuing their mission.
Legal Assistance for Nonprofit Organizations
Our attorneys contribute to the nonprofit community in many ways, including giving speeches, seminars, and workshops to nonprofits and writing articles, sample policies, and protocols for use by nonprofit corporations. We also serve on boards and committees and offer our time, talents, and treasures to numerous nonprofit events and initiatives.
For more information about how we can help your organization, fill out our online contact form or call (312) 500-5280 to reach our team.
Helping Clients Since 2008 Your Trusted Legal Advocates

See How We Can Help Get in Touch Today

Seasoned Litigators with nearly 160 Years of Combined Experience

Fierce Advocates in the Boardroom and the Courthouse

Committed to Our Clients & Their Interests

Exemplary Legal Advocacy in a Wide Range of Civil Matters
Fill Out the Form Below to Get Started