Retail and Hospitality Law & Premises Liability Litigation
As purveyors of goods and services to the public, retailers and those in the hospitality industry face a myriad of complex legal issues, business challenges, and liability exposures. Airdo Werwas, LLC, represents consumer-oriented clients in a variety of pre-suit and litigated matters. We represent general merchandise retailers, grocers, restaurants, clubs, bars, convenience stores, entertainment venues, retail pharmacies, warehouses, distribution centers, strip mall tenants, and guesthouses.
We at Airdo Werwas, LLC, have vast experience defending our retail clients in the following areas:
Slip and Falls on Foreign Substances
Trip and Falls on Defective and Dangerous Conditions
Injuries Caused by Ice and Snow
Dangerous Retail Displays
Parking Lot Liabilities, including Cart Corrals, Traffic Incidents, and Damaged/Uneven Pavement
Food Poisoning and Food-Borne Illness Claims
Special Event Exposures
Criminal Acts of Third-Party Claims
Inadequate Security
Security-Related Liability, Including Wrongful Detention Claims and False Imprisonment Cases
Inadequate Maintenance and/or Repairs
Dram Shop Actions and Liquor Liability
Contract disputes, including Leases and Distribution Agreements
Pharmacy Malpractice Claims and Errors and Omissions
Distribution Fleet Exposure Claims, including Trucking and Other Vehicle Accidents
Airdo Werwas, LLC, understands the importance of avoiding accidents and preventing lawsuits, and we work closely with our clients to implement policies and procedures to reduce risk, including training seminars, contract review and evaluation, liability waivers and releases, and proactive measures to help limit liability when a premises accident occurs.
A large part of the success in defending these claims derives from the ability to consult with your attorneys immediately following an incident or accident. Preserving information and evidence becomes critical to the defense of a claim. The ability to call upon well-credentialed experts, including accident reconstruction and other industry experts whose technical skills, knowledge, and experience is often critical to employ in the early phases of an incident or accident investigation.
Following an investigation, we comprehensively assess the case and develop a disposition strategy that prioritizes our clients' main objectives, which normally include resolving the case as soon as practicable.
Toward that end, our goal when retained in these cases is to be available immediately to shepherd the claim toward an early resolution and to respect the time and resources of our clients while delivering practical, proactive, and strategic legal advice. We focus on being economical with each claim from the moment we open a file. As such, we use proven negotiation strategies to promptly resolve high-exposure cases, when settlement is our client's primary objective. However, we believe that the best defense is a good offense. As such, we aggressively defend clients in the federal courts and in all of the Circuit Courts of Illinois, including Cook County. In Cook County, where many of our clients believe that defendants are on an uneven playing field, Airdo Werwas, LLC, uses the experience and knowledge developed in these courtrooms over the past decades to give our clients a true fighting chance.
When claims do arise, we work with our clients not only in aggressively defending against liability, but also evaluating avenues for shifting that liability to other parties. In the retail, hospitality, and premises liability context, our approach frequently includes evaluating vendor contracts, lease agreements, indemnification provisions, hold-harmless agreements, and insurance policies, for potential tenders, target-tenders, and counterclaims against the truly at-fault players. From our experience, we know that claims can often arise in "common areas" and shared spaces, where more than one entity may have responsibility. We work with our clients to investigate those facts and circumstances to ensure that their exposure does not exceed the bounds of their property or their business activities. We know that our clients work diligently in achieving risk-transfer provisions in contracts, and we are committed to insisting that they get the true value of those negotiated terms.
Contact us at (312) 500-5280 to set up an initial consultation to review your case and speak with a member of our team.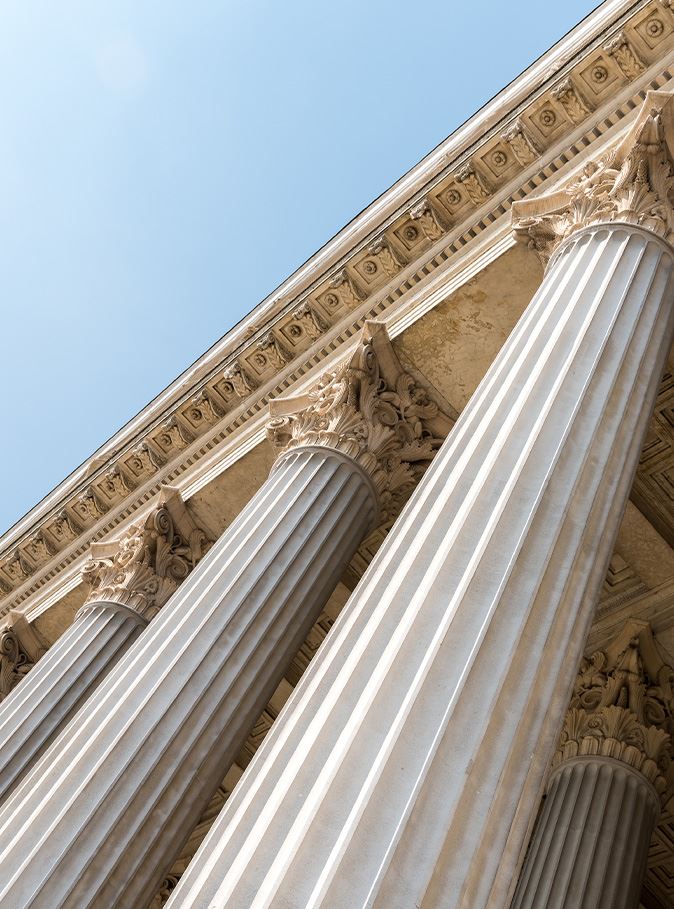 "I very much appreciate the knowledge and support I have received."
Helping Clients Since 2008 Your Trusted Legal Advocates

See How We Can Help Get in Touch Today

Seasoned Litigators with nearly 160 Years of Combined Experience

Fierce Advocates in the Boardroom and the Courthouse

Committed to Our Clients & Their Interests

Exemplary Legal Advocacy in a Wide Range of Civil Matters
Fill Out the Form Below to Get Started