Chicago Insurance Coverage & Dispute Attorneys
Airdo Werwas, LLC's Insurance Law Practice Group provides our clients with a full range of services addressing all aspects of insurance. Through our work with both coverage providers and policyholders, our attorneys are in a unique position to assist our clients on a myriad of coverage issues, from initial coverage assessments to claims handling to coverage-related litigation. Our lawyers also work with unique coverage providers, including risk pools and captives.
In our work with coverage providers, Airdo Werwas, LLC's insurance law team is frequently called upon to assist in developing and revising manuscript policy provisions, plan documents, and coverage terms, drafting coverage amendments and endorsements, identifying emerging areas of risk, and working with underwriters in evaluating risk. We understand the needs of insurers, risk pools, captives, and non-traditional coverage providers in promptly assessing and responding to coverage issues and use our experience to develop comprehensive responses to satisfy our clients' goals.
For our policyholder clients – including organizations and individuals – Airdo Werwas, LLC's attorneys make securing insurance coverage a priority in every case that we handle. We work with clients to identify avenues for coverage through their own policies, indemnity contracts, or other available sources. Our insurance law team has experience in tendering claims, pursuing coverage litigation, and resolving complex insurance matters as part of mediations and arbitrations, in bankruptcy proceedings, and in policy buy-back negotiations.
Our Insurance Law Practice Group also counsels our clients on assessing risks, procuring appropriate coverage, and addressing insurance needs in all contracting relationships. Because we have seen the pitfalls of being uninsured or underinsured, we are well positioned to help our clients anticipate their coverage needs and protect themselves appropriately.
Airdo Werwas, LLC's extensive practice in handling multi-party litigation gives us in-depth experience in analyzing and negotiating complex issues for both insurers and policyholders. As part of our comprehensive approach to our clients' needs, we participate in claims audits, conduct educational sessions and seminars on risk exposure and claims handling, and troubleshoot matters ranging from underwriting to liability analysis to damage assessments, and all matters in between.
Among the areas on which we focus are:
Manuscript policy coverage issues

Long-tail claims and insurer insolvencies

Allocation amongst consecutive and concurrent insurers, and primary, excess, and umbrella insurers

UM and UIM claims

Cyber-risk and privacy breach coverages

Carrier responses to catastrophic loss

Property, business interruption, and other first-party claims

Good-faith claims handling and policy interpretation

Additional insured concerns and targeted tenders
Experienced & Trusted Insurance Dispute Lawyers on Your Side
When a moment of crisis leaves you or your business in a vulnerable state, you anticipate that your insurance company will be on your side. After all, if you have taken the time to select a policy that suits your needs and have dutifully paid your premiums, you should reasonably expect that you receive the swift financial support you paid to receive from your insurance company. Unfortunately, some insurance companies will aggressively work to avoid paying individuals, families, and businesses what they are owed under their policies, especially if you no longer have a relationship with that carrier. This can make an already catastrophic situation worse, as you are left without the financial lifeline you desperately need.
Airdo Werwas, LLC, can help you resolve conflicts with your insurance company and work to recover the benefits and money your insurance company has a duty to pay. For over a decade, our firm has represented individuals, businesses, and religious institutions – in Illinois and throughout the County – in disputes with insurance companies and has successfully recovered millions of dollars for our clients.
When you come to us in need of legal assistance, we will assess your claim, identify potential solutions, and help you understand your options.
Schedule an initial consultation with our Chicago insurance coverage and dispute lawyers to learn more about how we can assist you. Call (312) 500-5280 or contact us online to get started.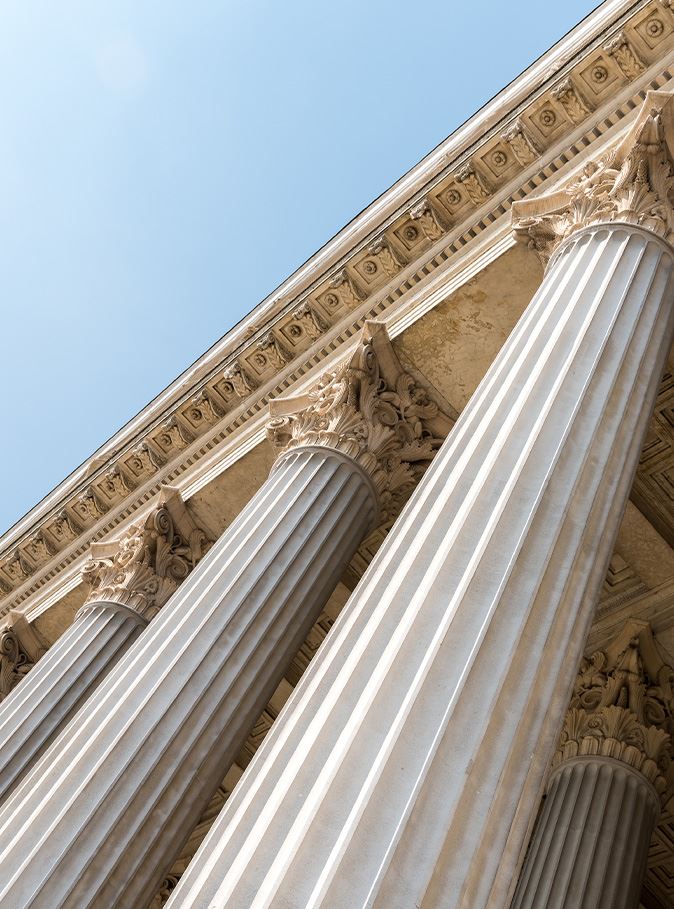 "He was willing to take my case and try to get it back on track. For the first time in a long time, I felt that I just might get justice, be free to enjoy my First Amendment right to freedom of speech."
Our team has assisted numerous individuals, professionals, religious institutes, and businesses in resolving complex insurance coverage disputes. These conflicts can take many forms, each requiring a unique approach.
Our Chicago insurance coverage and dispute attorneys can assist you with:
"First-Party" Insurance Claims
Insureds, like you, purchase first-party insurance coverage to insure against loss or damage, but sometimes the insurance companies delay and don't pay when a loss occurs or damage is sustained.
Some examples of first party property insurance policies include:
Property, fire, and casualty policies, which protect against damage to property from fire, lightning, windstorms, tornadoes, and similar types of disasters.

Life insurance policies, which pay out a set sum of money either on the death of the policyholder or after a set period.

Title insurance policies, which protect lenders and property owners from financial loss sustained from defects in title to real estate.

Cyber insurance policies, which cover a variety of expenses associated with data breaches.

Product recall insurance policies, which cover expenses associated with recalling a product from the market.

Sureties and bonds, which guaranties the performance of a particular activity or transaction.
When your insurance company refuses to pay or delays payment to you for damage or a covered loss, you may need legal assistance to overcome this. Our team can help you recover proceeds for these types of claims, which are referred to as first-party insurance claims. We can also assist you with legal action involving bad faith insurance company litigation that arises out of the insurance company's vexatious and unreasonable delay or refusal to pay a covered claim.
Third-Party Insurance Claims
When you are sued by an individual or an organization, you may be entitled to a defense from your insurance company to defend against the lawsuit. If there is a settlement or a judgment, you may be entitled to coverage for those amounts, as well. When an insurance company refuses to provide a defense or pay a covered claim, the results can be financially catastrophic. We can guide you through the third-party liability claims process, help you receive the benefits and money due under your insurance, and if necessary, file a lawsuit to collect the benefits and money due under your policy.
Fire Claims
Claims involving fire damage (which, as noted above, are first-party insurance claims) can be particularly complex and require precise attention to detail. Insurance companies will sometimes attempt to exploit insurance policy loopholes or leverage an investigation to justify a denial of coverage. We can guide you through each step of the fire claims process and work to ensure you efficiently get the financial support you are entitled to under your homeowners or business insurance policy, and, if necessary, file a lawsuit to collect the benefits and money due under your policy.
Biometric Information Privacy Act (BIPA) Claims
Illinois has enacted one of the strictest biometric data protection laws in the country, and a recent Illinois Supreme Court decision has opened the door to employees and customers pursuing legal action against their employers for any minor statutory violation. As a result, companies that collect, handle, or store biometric data run the risk of having to defend against these class action lawsuits that can result in substantial settlements. This exposure may be covered under a commercial liability insurance policy. However, because of the evolving nature and relative newness of BIPA claims, many insurance companies are choosing to narrowly interpret their insurance policies to deny coverage for their insureds. As a result, many insureds are being forced to defend themselves and pay settlements even though their insurance policies potentially cover these claims. Our attorneys can assist your business in navigating these types of disputes.
Do not wait to get help with your insurance disputes. Call (312) 500-5280 or contact us online to discuss your legal options with our Chicago insurance coverage and dispute lawyers.
Helping Clients Since 2008 Your Trusted Legal Advocates

See How We Can Help Get in Touch Today

Seasoned Litigators with nearly 160 Years of Combined Experience

Fierce Advocates in the Boardroom and the Courthouse

Committed to Our Clients & Their Interests

Exemplary Legal Advocacy in a Wide Range of Civil Matters
Fill Out the Form Below to Get Started